Iran Leather factory visited our factory on Sep.2,2017
Mr Mohammad,The biggest Iran leather factory visited our factory on Sep2, 2017. Mr sunny and Miss Coco picked up Mr Mohammad from guangzhou hotel in the earlier moring to factory in huizhou with one hour driving by car. Mr Mohammad as a manager of his leather factory liked so such our high quality bag hardware, he chose and took some our newest design and excited to discuss order details, such as price, payments, sampling and custom new developments items based on a longtime cooperation business.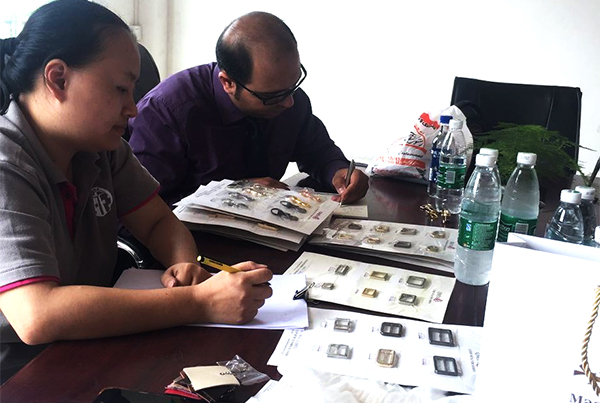 Mr Mohammad Said , his company not pay big money on advertisements for his factory leather bags, but their company care bags quality from leather to hardware, bags quality itself is the best advertisements, so we need a best quality hardware for sure. Mr Mohammad liked the snap hook quality very much he was so happy that found the right factory OMYA METAL.